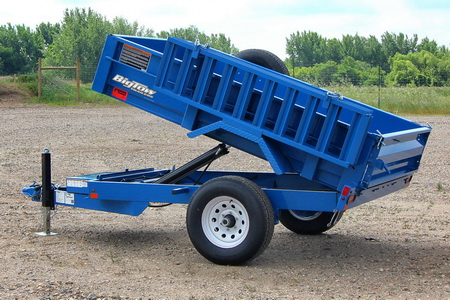 Towing precious cargo? Whether it's livestock, machinery or just a trailer full of your belongings, your tow-behind needs to be secure, properly supported and built to stand up to road conditions. At Hasco Industrial Supply, Inc., we'll make sure you've got the best possible trailer for the job. We're home to Wyoming's largest selection of flatbed and enclosed trailers in Wyoming, with variations and specifications to meet any towing demands. Our inventory includes:
Car hauler trailers
Cargo containers
Deck-over trailers
Enclosed trailers
Equipment trailers
Hydraulic dump trailers
Utility trailers
Parts and Accessories
Do you have all of the essential parts and accessories to safely tow your cargo? Whether you've got a high-capacity gooseneck trailer to tow behind your truck or are working with simple ball-and-hitch car trailers in Wyoming, we've got all the accessories you need to get it hooked up and ready for the road. Come to us for all of the following parts and accessories:
Axles
Ball Mounts
Balls
Bows and Slats
Fenders
Hitches

Jacks
Latches
Lights
Plugs
Springs
Vents
Specifications
We have a wide variety of trailers for sale in Wyoming, designed to meet a full range of towing needs. Let our helpful staff ensure you get the right trailer for your vehicle and your haulage demands. Our trailers are available within the following parameters:
3,500-24,000 GVW
6×8′ Singles to 8×40′ tandem duals
Gooseneck, bumper or pintle hitch
Steel and aluminum
Get the Right Trailer
Regardless of the type of trailer you need or the specifications surrounding it, Hasco Industrial Supply, Inc. is ready to help you find the right model. Our inventory includes a complete range of trailer types, alongside any parts and accessories you may need to maximize your usage of it. Visit us today or contact us at 307-347-6158 to speak with one of our knowledgeable sales professionals about your haulage demands.